We're pleased to welcome you to Rix Water Mill
After 21 years expatriation (4 years in Switzerland and 17 years in England), we returned to France and fell in love with Rix Mill, untouched and uninhabited for some 25 years prior to our purchase. We  enjoyed the combined challenge of restoring what is an historical mill (pre-dating the French revolution) and introducing a high specification interior with 21st century comfort and the latest in modern communications technology. The result? Well, we hope this website gives you an insight into what we believe is a unique, flexible and beautiful place where to relax, celebrate an event, unwind and be inspired.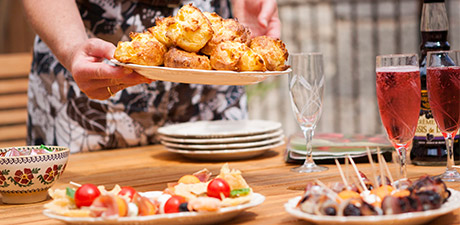 Our primary goal in welcoming you to the Mill will be to make your stay with us a thoroughly enjoyable experience which fulfils your expectations, whether from a holiday or a business perspective. Multiculturalism is our background. We both are bilingual (French and English) and have a wealth of international business and expatriation experience. This enables us to provide the perfect venue and interface for individuals or professionals who wish to discover France through a true French experience or share experiences. For those who are simply looking for tranquility in order to relax, think or create, we also know how to keep discreet.